New York's Lunar New Year Firecracker Ceremony and Cultural Festival 2023 is a firecracker lighting ceremony with Chinese dance, culture, and food in Manhattan, Chinatown.
At Lunar New Year, we light firecrackers to scare away bad spirits. We don't just light single firecrackers, we light strings and walls of firecrackers. You've never seen anything quite like this.
Don't worry. It's all done under NYFD supervision.
Lunar New Year Firecracker Ceremony and Cultural Festival 2023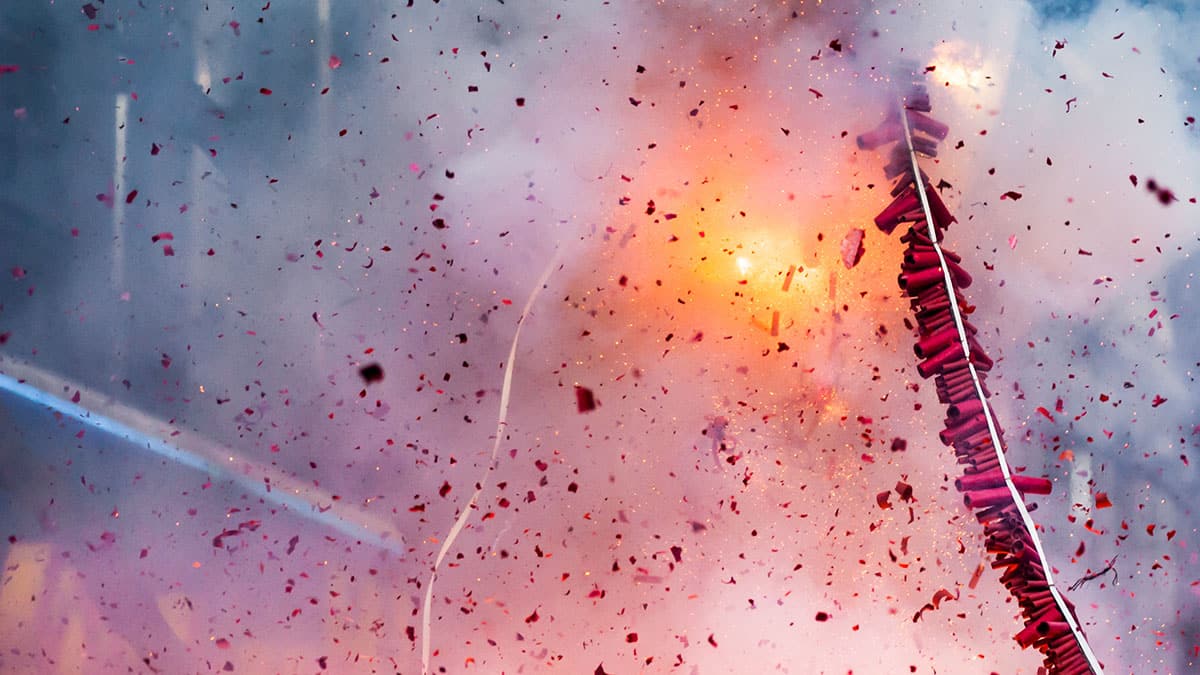 The Lunar New Year Firecracker Ceremony and Cultural Festival 2023 is a firecracker lighting ceremony with Chinese dance, culture, and food; at Sara D. Roosevelt Park at Grand St in the Lower East Side / Manhattan Chinatown; on Sunday, January 22, 2023 from 11am – 3:30pm. FREE! betterchinatown.com 🇨🇳🇰🇭🇰🇷🇰🇵🇯🇵🇲🇳🇵🇭🇸🇬🇹🇼🇹🇭🇺🇸
---