Celia Cruz was is the most famous and influential woman in Latin music and what became La Salsa. She is remembered as the "The Queen of Salsa."
Her career follows the development of Latin music from rumba and changüi to son cubano with La Sonora Matancera, to pachanga (Salsa Cuban-style) with Tito Puente in New York, to salsa with Johnny Pacheco at FANIA to reggaeton (La Negra Tiene Tumbao). She evolved from that old Cuban sound to full on New York Swing, and was the most elegant woman in the business throughout.
The love Celia shared with her husband Pedro Knight is one of music's great love stories.
Celia's spirit will never leave us. Celia is Forever!
In 2023, Celia got her own Barbie doll.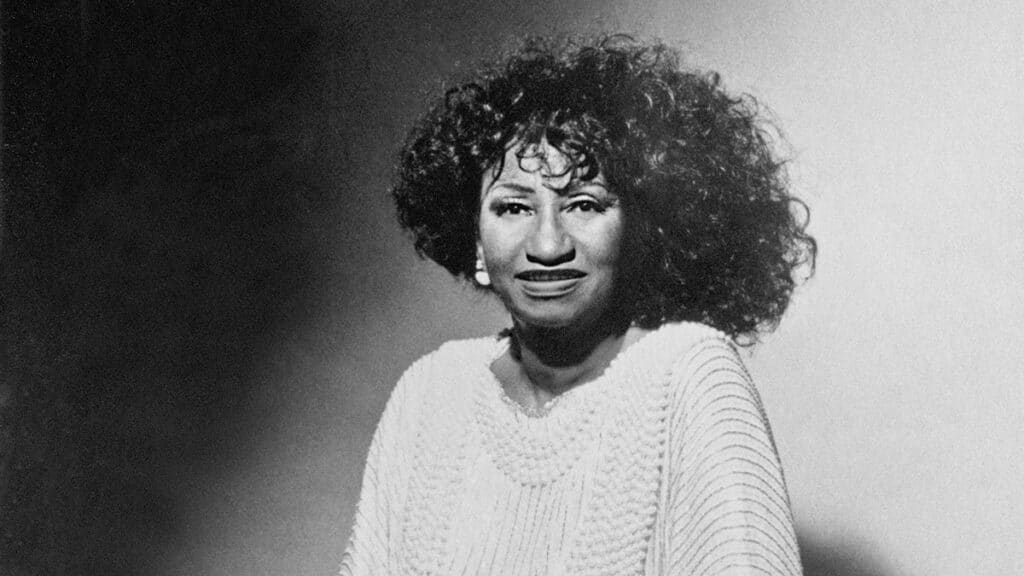 Celia Cruz Gets Her Own Street in The Bronx
June 2, 2021 ~ Celia Cruz, the Queen of Salsa was recognized with her own street, Celia Cruz Way, at the corner of Reservoir Avenue and West 195th St in Jerome Park, The Bronx, "el condado de la salsa," the county or birthplace of la salsa.
It's down the block from the Celia Cruz Bronx High School of Music. As reported on NY1 Noticias, the unveiling was attended by Omer Pardillo, Celia's former manager and president of the Celia Cruz Foundation, NY City Councilman Fernando Cabrera, Celia's friend and stylist Ruth Sánchez Laviera, and members of the Celia Cruz High School orchestra.
What does everyone say when saluting Celia? ¡Azúcar! of course. (It literally means sugar, but is like saying "sweet" as in good).
Celia is The One
Latin music is created by many people and nationalities, but more than anyone else, Celia is the one who popularized Latin music around the world.
She went to work in Mexico with her band La Sonora Matancera right after the Cuban Revolution of 1959. Refusing to serve the Revolution, she was never allowed back to Cuba (except for one trip to sing at the U.S. military base in Guantanamo).
Singers have to sing and since she couldn't go home, Celia sang all over the world. Salsa, and good salsa, is everywhere now. That is why Celia is the one.
Everybody Loves Celia
We are travelers who publish New York Latin Culture Magazine from the road in Latin capitals around the Latin world. Wherever we go, we force ourselves to think, speak and read the local language. We only play the local music and learn to sing and dance it. That's how we learn the language. More importantly the culture is in the old songs. New music is blended by our post-modern age, but old music is filled with the secrets of the place.
In Puerto Rico, we play Puerto Rican salsa and sometimes reggaeton. The locals love it. Sometimes they stop their cars, and get out and sing and dance with us. It's really fun. The only non-Puerto Rican artist who excites everyone is Celia. Everybody loves Celia.
Celia Cruz was born in the crucible of Latin Music
Úrsula Hilaria Celia de la Caridad Cruz Alfonso was born in Havana, Cuba on October 21, 1925. Coincidentally, Dizzy Gillespie, the father of Bebop, Modern Jazz, and Latin Jazz has the same birthday.
Celia grew up in 1930s Havana which was the crucible of Latin music. What we now call Salsa or Latin music was originally Cuban dance music.
Though raised Catholic, as a child Celia was influenced by the energy of Santería, the Yoruban African religion which dominates Latin America. That sensitivity would later serve her well in her career.
Celia's father wanted her to be a teacher. She was a shy young woman, but when she sang, oh my God. Celia had a giant voice.
Celia got her start after winning a singing contest on Havana's radio station Radio García Serra in 1947.
---
La Sonora Matancera
Celia got her break in 1950 when Cuba's most popular dance band Conjunto Sonora Matancera needed a new singer.
Their first recording together, Cao cao, maní picao (Seeco Records, 1950) was a hit.
In 1955 Sonora Matancera started touring the Caribbean and Latin America. The band and Celia helped popularize the Cuban style of Latin music. She quickly became even more famous than the band.
After a long courtship, Celia got involved with the band's trumpeter Pedro Knight. He had been a famous womanizer, but for Celia he straightened right up and became a good partner.
---
Conflicted by the Cuban Revolution
The Cuban Revolution of 1959 led to a lot of changes. When Celia and La Sonora Matancera went to Mexico to perform in 1960, they never went home.
It was a great source of pain for Celia because she loved her country and her family was there. The government tried to control the country's most famous performing artist by harassing her family.
Celia became an outspoken advocate against the Cuban revolutionary government. While she did much later do a concert at the American military base in Guantanamo, Celia was never allowed to return to Cuba proper.
---
La Vida es un Carnaval
La Sonora Matancera moved to New York City in 1962. She married Pedro Knight and he became her music director and manager.
Cubans had been migrating to New York since the Spanish-American war of 1898. More came during the Great Depression. New York's Puerto Rican community grew tremendously with the Great Migration of the late 1940s and early 1950s. The two communities provided a ready audience for Celia and La Sonora Matancera.
Celia left La Sonora in 1965 and began working with Puerto Rican band leader Tito Puente. Musicians from the two communities were creating the fusion of Cuban dance music and American big bands that we now call Salsa. Tito Puente was its king and Celia Cruz was its queen.
Their collaborations led to pianist Larry Harlow, Carnegie Hall, and then Johnny Pacheco, the leader of the FANIA All-Stars. FANIA was the music label that defined the New York Salsa sound in the 1970s and forever after.
With the FANIA All-Stars Celia played legendary stadium shows at Yankee Stadium, in Zaire, Africa and around the Latin world.
In the 1970s, America's Black community started to stand up and be openly proud of our heritage. The Latin community started to do the same thing. Celia and her music were part of that. She adopted a carnivalesque stage persona which is how we remember her now.
By the 1980s, the shy little girl in Cuba had grown into an awe-inspiring international superstar. She began to attract attention outside the Latin community. Celia was not just a natural talent, she worked harder than everyone else.
In 1990 Celia won a Best Tropical Latin Performance Grammy Award for Ritmo en el Corazón with Ray Barretto. She appeared in The Mambo Kings (1992) movie and won many awards.
In 2015, Fox Telecolombia, RCN Televisíon, and Telemundo made Celia, a telenovela about Celia's life. You may be able to watch it on Netflix. Like all historical telenovelas, it's probably only half true, but it is well produced and tells an interesting story. Puerto Rican actor Modesto Lacen played the role of the young Pedro Knight.
---
La Negra Tiene Tumbao
"Tumbao" is Caribbean slang for the sexy swing in a woman's hips. You can translate the title as "The Black Woman Has Style ." In the song, Celia sings about how a black woman's walk is sexy, but she doesn't swing her hips on purpose. Her style is all natural.
Celia had tumbao. She just had that something, something special.
Celia died on July 16, 2003 at her home in Fort Lee, New Jersey. She is buried in Woodlawn Cemetery in The Bronx.
In Latin tradition, you live as long as someone remembers you. We will remember you Celia, forever. Nadie se salva de la rumba…¡Azúcar!
¡Azúcar!

Celia Cruz