The Columbus Day Parade NYC 2023 is one of New York City's big Italian American festivals. Italian Americans are one of the communities that defines New York City.
New York City's Columbus Day Parade is America's biggest celebration of Italian heritage. It strengthens the community and provides scholarships to promising Italian American students.
2023 Honorees
Beth Paretta is the Grand Marshal.
Don T. DeCarlo is an Honoree.
Tom DiNapoli is an Honoree.
Janet DiFiore is an Honoree.
Fr. Zach Presutti is a Humanitarian.
Columbus Celebration Gala
The 79th Columbus Celebration Gala is at Cipriani Wall Street in Manhattan's Financial District; on Saturday, October 7, 2023, from 6-10pm. From $1,500. 🇮🇹
The Gala is a great way to network with New York City's Italian American community. It's fun too, with drinks, dinner and dancing. Some very famous artists usually provide the entertainment.
The funds raised support educational scholarships.
Wreath Laying
The 79th Columbus Celebration Wreath Laying Ceremony is at Columbus Circle on Sunday, October 8, 2023. 🇮🇹
Parade Mass
The 79th Columbus Celebration Mass is at St Patrick's Cathedral in Midtown East; on Monday, October 9, 2023. 🇮🇹
79th Columbus Day Parade NYC 2023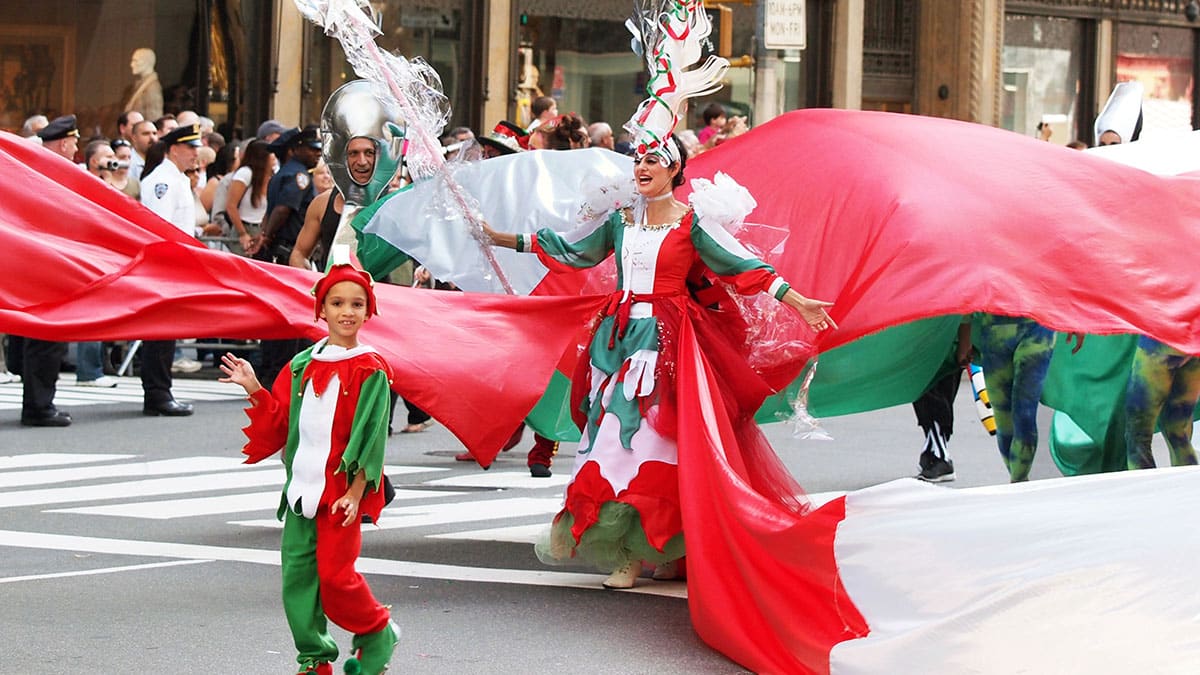 The 79th Columbus Day Parade marches up Fifth Avenue from 44th St to 72nd St; on Monday, October 9, 2023 from 11:30am to 3:30pm. It's also live on WABC-7 and streaming on abc7ny.com 🇮🇹
For more information, visit columbuscitizens.org